My 2019 Portable Podcast Rig
Just packed my portable podcast rig for the first time this year.
It's changed a lot and I thought I'd fill interested nerds in on the uppublishDates.
Case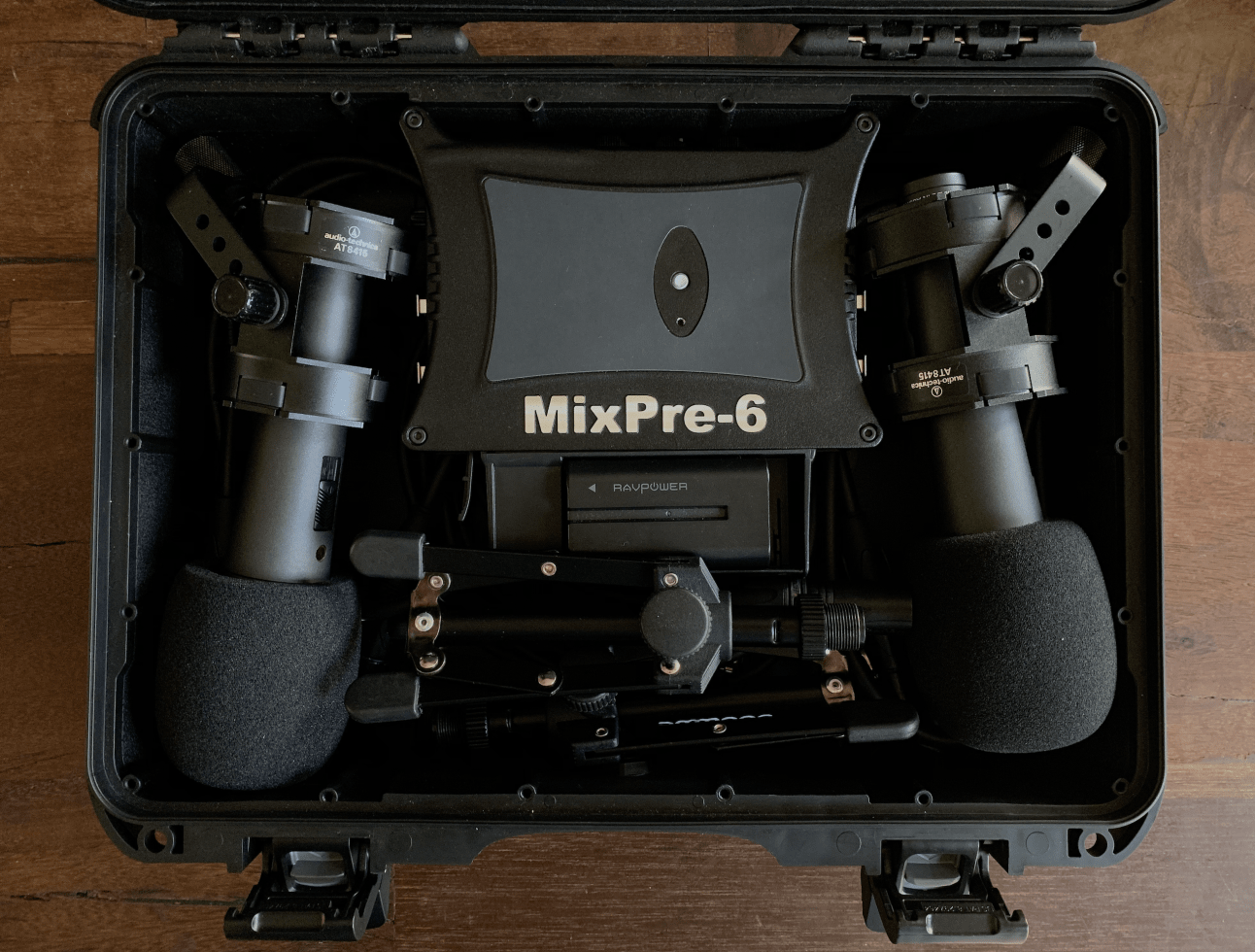 When I bought my Zoom H6 Portable Recorder, a Gator Titan Series case was included as a promo.
I've since sold the H6 but kept the case because it's great.
I removed the insert and it holds everything that I need for 1:1 interview.
I like this case because it fits easily inside one half of my carry-on sized rolling bag.
Recorder
I use the Sound Devices MixPre as my portable recorder.
It's also the recorder I use for my remote interviews. It's my favorite piece of electronic equipment.
I upgraded because I needed a better backup system for remote interviews.
The SoundDevices — when used as a desktop interface — allows me to record an isolated backup of the guest track.
This has saved many episodes that might have been otherwise lost.
As a portable system, it's not markedly more impressive than the Zoom H6 I used last year — when paired with the right mic.
And I still recommend it for most.
It's a great portable recorder for the price.
Microphones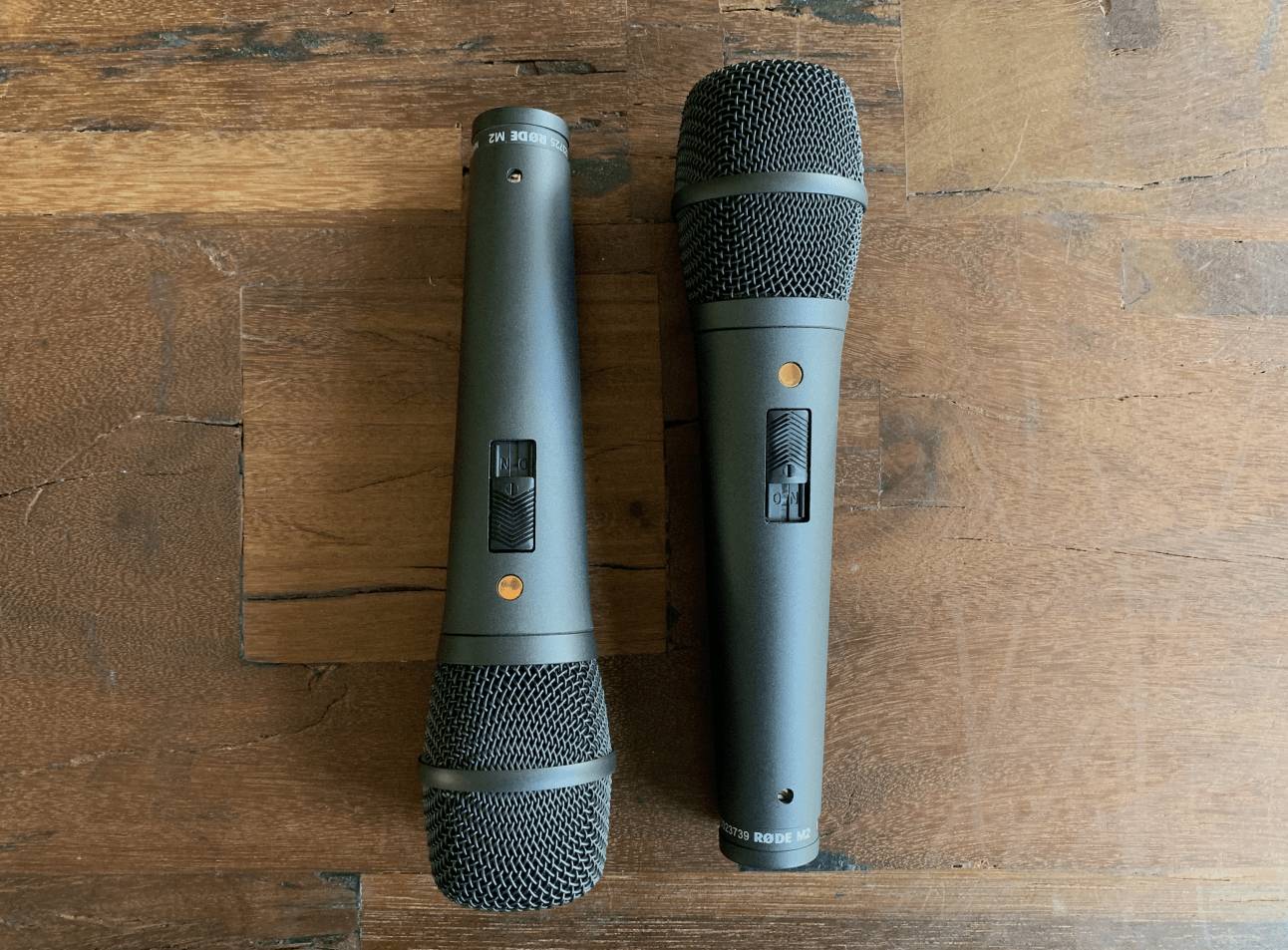 I travel with two Rode M2 handheld condeser microphones.
I also use this mic for my side of React Podcast episodes Egghead videos.
These mics handle non-ideal situations better than any other I've used.
The Rode M2 has a tight hyper-cardiod polar pattern — which is very good at supressing background noise.
And it's a condensor — which means it's pretty easy for all recorders to drive without noise.
The built-in windscreen is also pretty good.
Don't buy this mic from Amazon.
They aren't a trusted reseller.
So you won't get support from Rode.
I bought mine from B&H.
Backup and Alternative Microphones
I also bring a pair of the impressively cheap, Pyle-Pro PDMIC58 microphones as a backup.
Or as additional mics for more people.
These are a great sub-$20 starter mics.
You can hear them on [Episode 52 of React Podcast with Sophia Shoemaker].
For just a few bucks more, pickup the Behringer Ultravoice Xm8500.
I wasn't aware of this mic when I got my cheap backups.
If I had been, I'd have bought it over the Pyle Pro.
Of course you can use the versitility winner — Samson Q2U — with this setup.
A mic that can be used directly with USB.
Accessories
A list of all teh accessories I use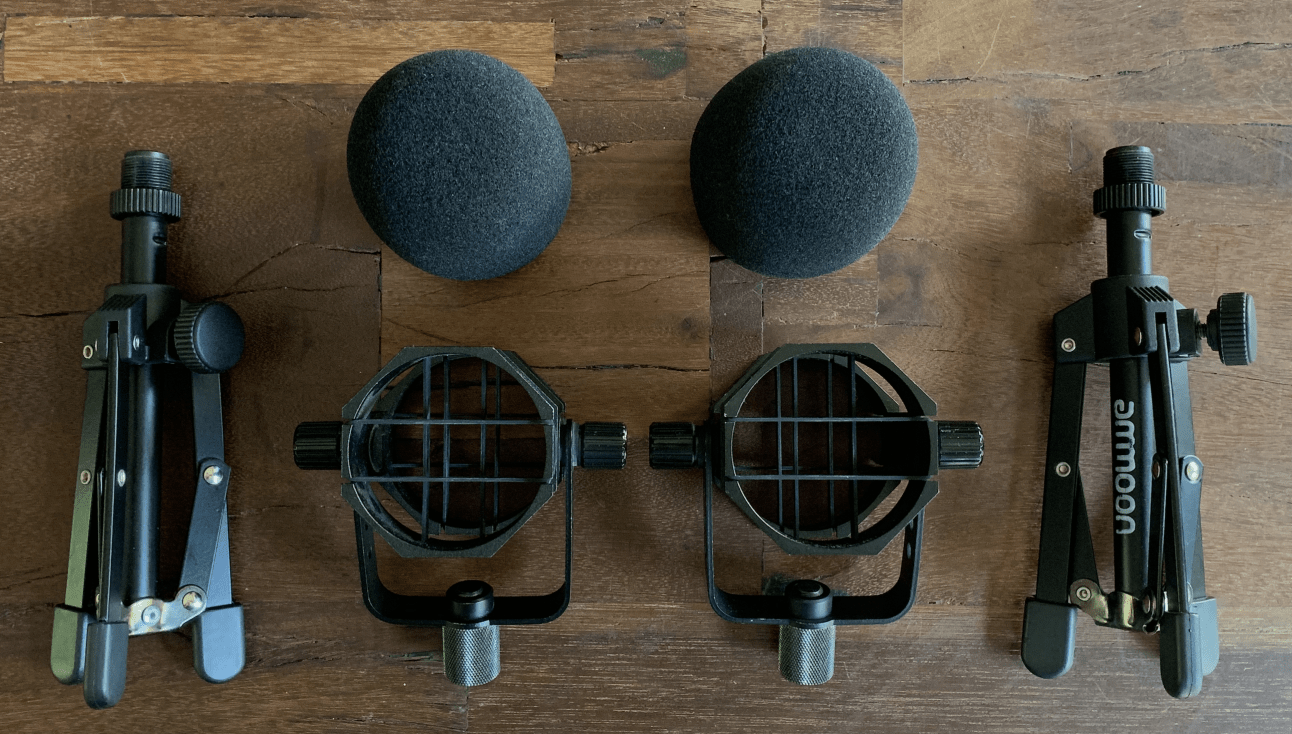 Windscreen
I use these cheap windscreens to cut down on wind and reduce plosives.
They work exceptionally well — even up close — if I pull them an inch off of the grill of the microphone.
Again, what I use for my side of React Podcast.
Stand
These foldable tabletop stands by ammoon are great for travel.
They take up very little space and are wicked stable.
I use the Audio-Technica AT8415 Microphone Shock Mount because it's small, effective, and the rubberbands are easily replaced.
Cable
Thes tiny XLR cables by Cable Matters are great for travel and have been reliable for me.
Bring at least one backup.
Battery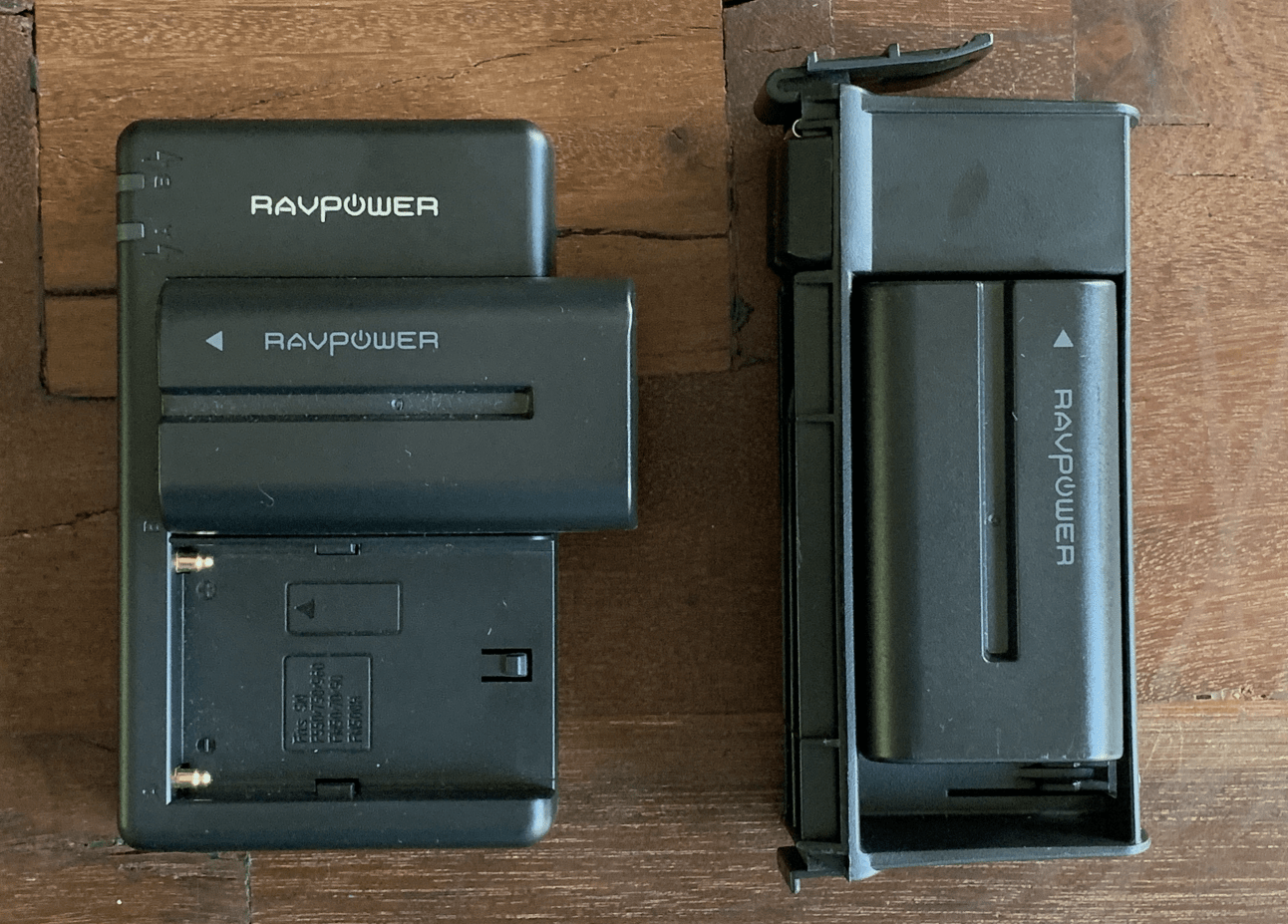 I use the Sound Devices MX-LMount Battery Sled and RAVPower NPF5500 batteries.
I like the LMount sled because it mounts two batteries.
If one fails during a recording, there's a backup.
I like the RAVPower batteries because the charger uses USB — which I always have wall adapters for.
As an alternative — or additional backup — I can use my Anker PowerCore+ 20100 notebook battery bank as a power source.
Disclosure
Most of these links are Amazon Affiliate links. So I'll get a tiny little bit of money if you click on a link and then buy something.
The Rode M2 links to B&H because Amazan is not an approved retailer.